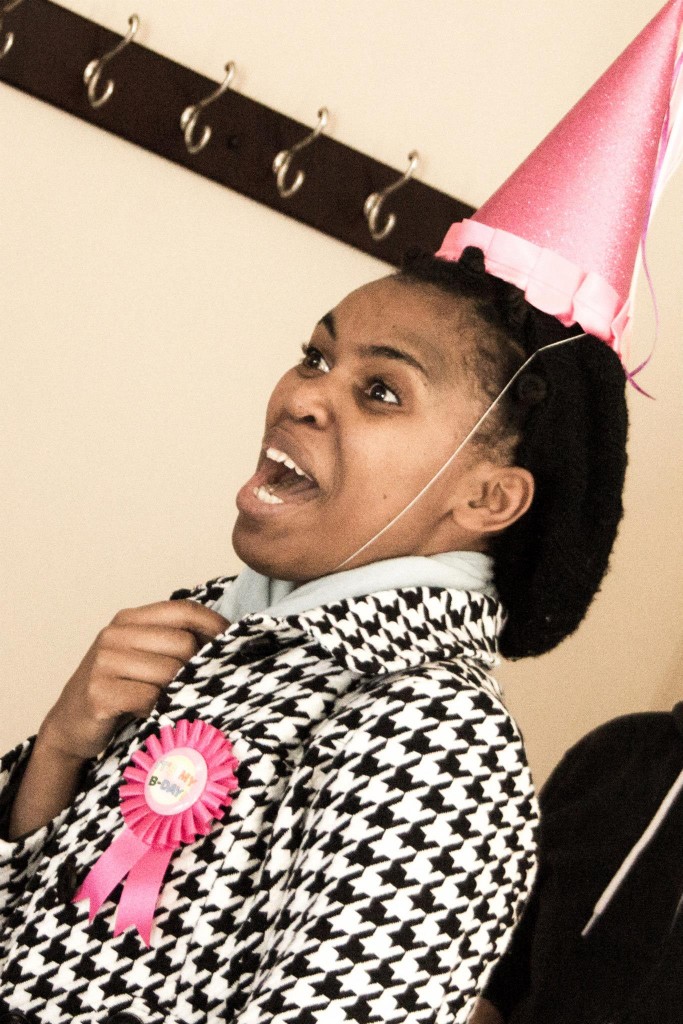 It's taken me a week to calm down enough to actually blog about my birthday weekend last weekend. It was special. Probably the best time of my life so far! In my mind, there's no way that experience could be topped because it went so far above and beyond what I could have ever asked for or imagined!
First of all was the very fact of turning 30! In reviewing my life, I see nothing that could commend me to God's favor. On the contrary, if I were God, I don't know if I would have preserved my life all these thirty years, given what a miserable wretch I am. But God is so kind, and so merciful. Thirty years of life! I'm so humbled by the gift! These thoughts had me crying with gratitude as I went to bed Friday night.
Then my friend Kimmy came down from the UP to spend the weekend with me. It all worked out because she had work meetings and had to preach downstate on the Sabbath. But it was such a blessing having her in my home and made me reflect on how generous God is to give me wonderful friends like her. All this before I even knew what she, and the others had been planning…
The Ramoses had us over for lunch and bought me a cake and the boys gave me cards they made themselves. One could not begin to express the blessing of being welcomed into another's home and family like that. I mean, it was so special.
Kimmy had already asked me to keep the Sunday after my birthday open because she wanted to plan something, so I figured we could go ice skating Saturday night (get it…? figured…ice skating… 😛 ). After I'd planned the event, some of my closest friends said they couldn't make it due to a prior engagement. I debated whether to cancel and just go hang out with them instead…but decided to do the ice skating since other people said they'd be there.
Turned out that aside from Judy and Kimmy, only two other people showed up to the rink in time to skate. As an event, it was a bit of a flop. No, it would qualify as a legit flop! I'd hoped calling it my birthday celebration would have sufficed to entice people to come but alas…I was disappointed as an event organizer, but I had a lot of fun personally.
Some folk showed up towards the end and I felt bad that they didn't even get to skate so I invited them over to my place for some cake left-over from lunch. They show up at my apartment with another birthday cake, specially baked by my friend Cassie, and a beautiful card signed by so many friends who couldn't be there, plus a gift of a convertible car rental – which I've been wanting for a loooong time!
Going to bed Saturday night, tears streamed down again in gratitude for the kindness shown me by my friends! Since not that many people ended up showing up for the ice skating, I regretted not having cancelled it so I could spend the evening with my friends at the Bridge event. And yet in spite of that failed judgment call, I couldn't believe how gracious everyone had been towards me!
Before going out to brunch Sunday morning, I responded to all my facebook birthday messages. I don't write on everyone's wall for their birthday and when I do, even if all it is is a "happy birthday!" it expresses a sincere sentiment. So I assumed that most of the messages on my wall were representative of genuinely kind thoughts towards me and I felt overwhelmed by the love they expressed. At this point, by all my calculations, I had had a very excellent 30th birthday!
But wait…There's more!
Then came the scavenger hunt belated birthday surprise after brunch.
Kimmy had asked me, way back, what I wanted/needed and I figured she was trying to decide on what to get me as a birthday present. One of the things I mentioned was that I'd always wanted to drive a convertible…maybe I'd rent one for the day to celebrate my 30th year… So, when I received the "check" for a convertible car rental on Saturday night, I thought, there it was! She actually pulled it off! Didn't think she'd attempt that gift, but she did. haha. I was so happy!
So when we started the scavenger hunt and at every stop I was picking up a gift that was on my list of things I wanted or was related to things I loved doing, I was just floored! What made it even crazier, was that all these gifts were contributed by friends from near and far! Almost every gift made me teary eyed – but I couldn't cry because she was live streaming the entire thing!
Our final destination on the scavenger hunt was the Kim's and I guessed there'd be a few friends waiting to surprise me there. I was right. I opened the door and they yelled "surprise!" There were some of the people who couldn't make it to the ice skating party last night and some faces from a bit farther out. I got all teary eyed.
But then, out from behind that initial group, popped all these other faces…"SURPRISE!" they yelled. It was too much! All these out-of-towners! Here for my birthday bash! My tearful eyes turned to stifled sobs. From Berrien Springs and Detroit and even as far as Virginia! They were all here to celebrate with me. I couldn't believe it. Just thinking of it now fogs up my view of the laptop screen. That was the moment in which I understood the meaning of the word, "overwhelmed."
The gifts were merely representative of what meant the most to me – that people took the time to think of me and their thoughts were kind towards me. The facebook wall posts, text messages, voice mail…all of it was summed up in that moment. Here they were, people who came, just for me! Just for me?
I've wanted to say thank you to every one of those people who contributed to showing me love last weekend. But for the first time, this week I've come to understand how peter felt in Luke 5:8. There's Peter, clinging onto Jesus because he wanted to remain ever in His presence. And yet at the same time he could hardly look upon Christ for feelings of unworthiness! I was so thankful and I felt so loved, even to the point of shame!
And yet that is just a sliver of a glimpse into God's love towards us! He's always thinking about us. Always sending us tokens of His love for us. Always planning great things to make us happy. God is so good! He is too good to me! I can't think how I could ever repay the kindness shown to me for my birthday last weekend. Nor could I ever adequately thank God for His goodness to me. No, never. But I want to live in a way that demonstrates that gratitude. God help me. I want to show, by my life, that I understand and appreciate it all, so help me God.