David needed to make peace offerings to God on the threshing floor of Ornan/Araunah since God had decided, at Ornan's threshing floor, to discontinue the plague that had been sweeping the land as a punishment. Ornan, being a good man, was happy to permit such a solemn occasion to take place on his land. He offered his own oxen, wood and anything else David might need to do the deed.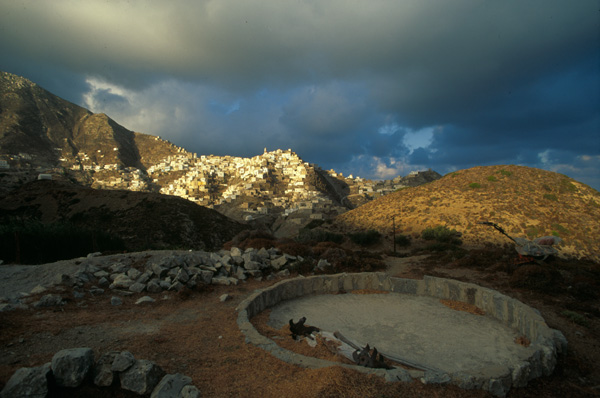 But David couldn't accept Ornan's offer. Rather, he insisted on buying the threshing floor and the oxen for the sacrifice, after which agreement, the sacrifice was made and the plague was stayed.
It was the same oxen, the same threshing floor used to make the offering. Couldn't David have just taken Ornan's stuff and made the offering equally? At the end of the day what matters is that the peace offering is made, right?
Well, right…but the key to why David had to buy Ornan's threshing floor is in the very word for what he had set out to do: Offering. You cannot offer someone something that is not yours. So if David hadn't bought that stuff, essentially, it would have been Ornan's offering, not David's. There's no way to make an offering to God without personal sacrifice.
In David's words, "…neither will I offer burnt offerings unto the Lord my God of that which doth cost me nothing." 2 Samuel 24:24
The moment we're trying to give God something that costs us nothing, we've already failed to give God anything. And this is not because God is exacting and wants us to suffer – but it's just the nature of offerings.
In a society that's constantly looking for the most convenient option, the idea of personal sacrifice seems harsh…our very innards recoil against the notion, threatening to make our Christianity shallow. But for the sake of the plague that must be stayed through our personal effort, we must fight our natural inclination. We must give something of ourselves as an offering to God for the sake of the cause. There was no easy way out for Christ on the cross…there's no easy way out for a Christian's sacrifice.